RENEGADE MASKERRADE
VISUAL AUGMENTATION TO ATTIRE
V.01
/////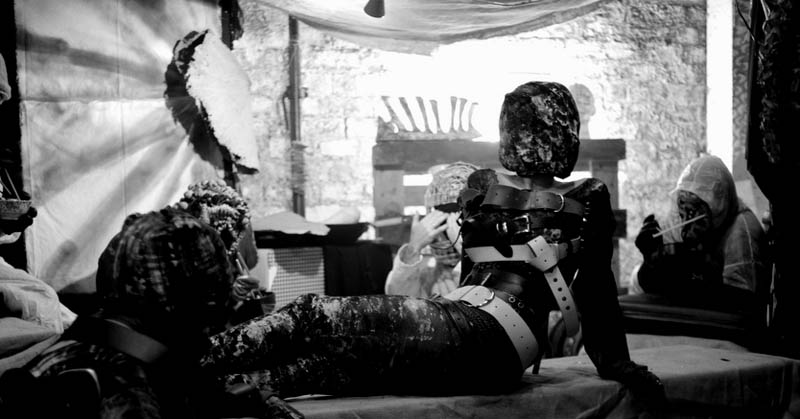 >Slip through the shadows of Sector 41. Dart into an alley. Followed? Negative. Screwed if caught out-with curfew again...
>G.P.S. Vector scan: 3 blocks from the 'Renegade
Maskerrade' Klub.
>Thought: Bet Eddie's got blue ones again, yas!
>Gear check: Big black boots...spit'n polished!
Knee pads...will need 'em.
Liquid silver hot pants...tight as they come!
Leather Maitre d' jacket, arms cut off...
of course!
White elbow-length gloves...
Hair - a black tatty mess of height...
Military Webbing - chocka with fags, kat treats, my trusty hol.[ograph] phone, Chechen rocket-juice vodka... the usual.
[VRRRMMMMMM-V-V-V-V-vvvvvvvv....!!]
>So, there's those Japanese biker boys again.
>Thought: A score to settle with one or two of 'em...
>A healthy slug from the V-juice, shock troops no-where in sight, the whole goddamn, pulsating night ahead of us...
>Proceed to slip through the shadows to the Maskerrade...!
/////